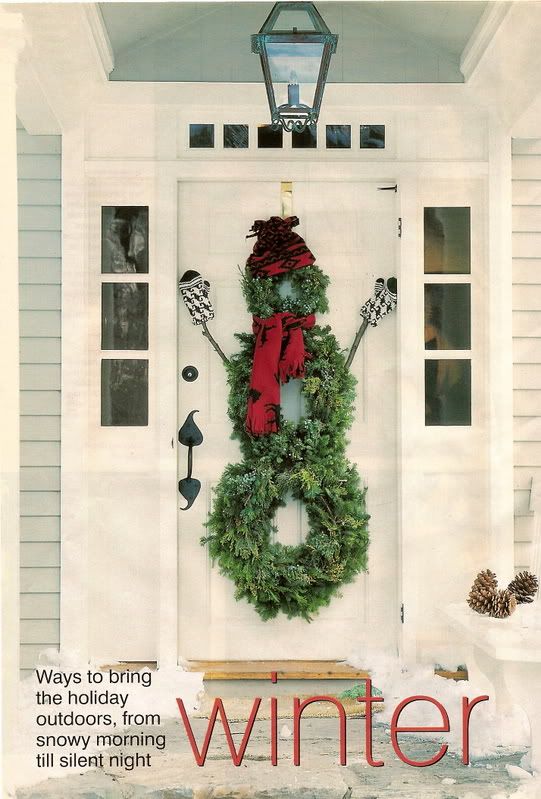 PINTREST INSPIRATION
This project cost me less than $10!
Supplies
Wally-World
White spray paint $0.97
20" wreath $3.49
Dollar.Tree
15" wreath
18" wreath
wreath hanger
From my stash
17 gauge wire - sticks from yard would probably work too
floral wire
wire cutters
buttons
fishing string
scrap material
Steps
1. Spray paint all wreaths
2. Use floral wire to twist tie each wreath from smallest to biggest
3. Use 17 guage wire to shape into desired snowman arm (or use sticks and floral wire) and use the extra hanging wire from arm shape to attach to desired place on center snowman
4. Repeat step 3 for 2nd arm
5. Use fishing string and buttons to create a row for eyes, a column for the nose and a row for the mouth. (HINT: I wrapped the mouth row of buttons one time around the nose column to create the arch in the smile.)
6. Add cute scrap material around neck for scarf and VIOLA!
He needs a hat of some sort but at least I have now completed 2 of my 3 Christmas projects!